Rooms
Double Room
☆Standard / Luxury
☆JBG /Classic
☆Garden
The room with view faces the renowned Beitou Park. The interior design is classic European style. With great view and the finest furniture, the rooms are comfortable and relaxing. Even the hot spring tub sides are installed with large French window for better view.
VIP Double Room
The room is specially designed by the hotel with large hot spring tub and large French window for better view on the sides. The tub is surrounded by the glass wall on three sides, so guests can enjoy hot spring in the spacious area. (This room type was the filming location of a Taiwan drama)
Family Quad Room
The room is available for 4 guests to enjoy and relax. The spacious room may hold up to 4 guest and more. 2 double beds and large sofa. The room is western style design with a little Japanese spirit. It is the best for a family to take a vacation.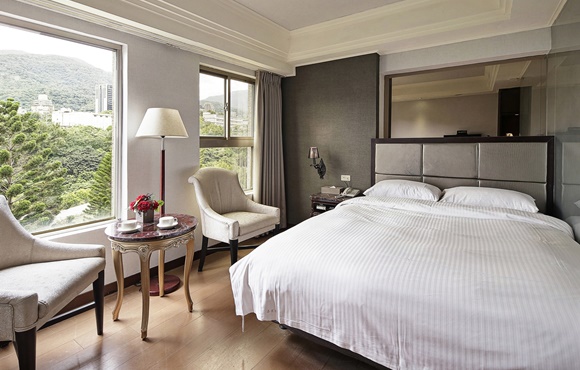 Standard Double Room
Double Bed (1 Double Bed)
Breakfast Buffet / Afternoon Tea

LCD TV / Satellite channel / Free Wifi / Hot spring tub / Toiletries & Hair dryer / Bottled water & Tea bag / Kettle / AC / Mini-fridge
※ 10% service fee and tax required
※ TWD 800 for additional guest (Holidays excluded)
※ Room rate may change without prior notice
※ The days of holiday is defined by the hotel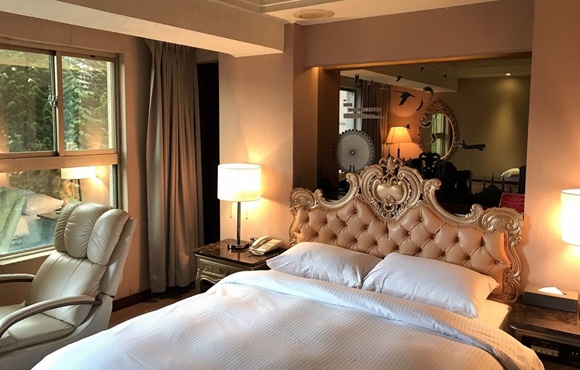 Luxury Double Room
Double Bed (1 Double Bed)
Breakfast Buffet / Afternoon Tea

LCD TV / Satellite channel / Free Wifi / Hot spring tub / Toiletries & Hair dryer / Bottled water & Tea bag / Kettle / AC / Mini-fridge
※ 10% service fee and tax required
※ TWD 800 for additional guest (Holidays excluded)
※ Room rate may change without prior notice
※ The days of holiday is defined by the hotel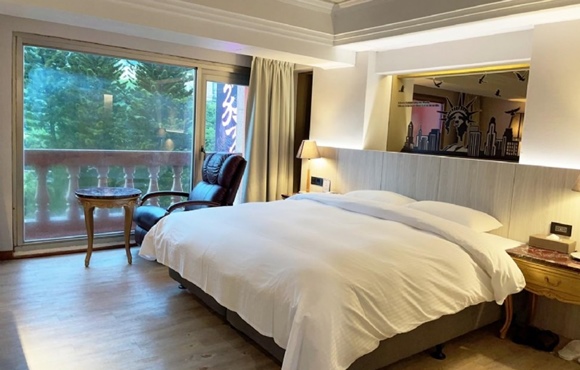 JBG Double Room
Double Bed (1 Double Bed)
Breakfast Buffet / Afternoon Tea

LCD TV / Satellite channel / Free Wifi / Hot spring tub / Toiletries & Hair dryer / Bottled water & Tea bag / Kettle / AC / Mini-fridge
※ 10% service fee and tax required
※ TWD 800 for additional guest (Holidays excluded)
※ Room rate may change without prior notice
※ The days of holiday is defined by the hotel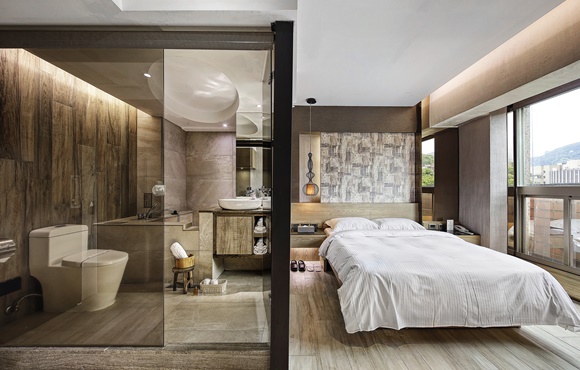 Classic Double Room
Double Bed (1 Double Bed)
Breakfast Buffet / Afternoon Tea

LCD TV / Satellite channel / Free Wifi / Hot spring tub / Toiletries & Hair dryer / Bottled water & Tea bag / Kettle / AC / Mini-fridge
※ 10% service fee and tax required
※ TWD 800 for additional guest (Holidays excluded)
※ Room rate may change without prior notice
※ The days of holiday is defined by the hotel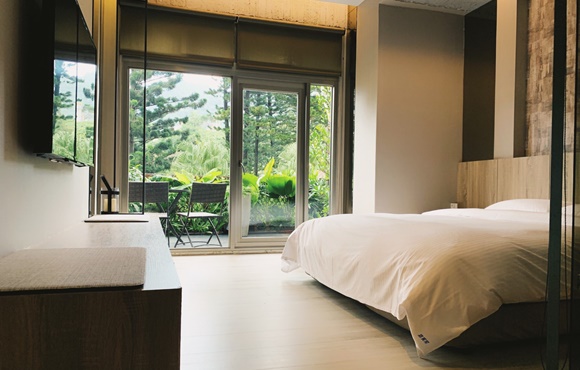 Garden Double Room
Double Bed (1 Double Bed)
Breakfast Buffet / Afternoon Tea

LCD TV / Satellite channel / Free Wifi / Hot spring tub / Toiletries & Hair dryer / Bottled water & Tea bag / Kettle / AC / Mini-fridge
※ 10% service fee and tax required
※ TWD 800 for additional guest (Holidays excluded)
※ Room rate may change without prior notice
※ The days of holiday is defined by the hotel
VIP Double Room
Double Bed (1 Double Bed)
Breakfast Buffet / Afternoon Tea

LCD TV / Satellite channel / Free Wifi / Hot spring tub / Toiletries & Hair dryer / Bottled water & Tea bag / Kettle / AC / Mini-fridge
※ 10% service fee and tax required
※ TWD 800 for additional guest (Holidays excluded)
※ Room rate may change without prior notice
※ The days of holiday is defined by the hotel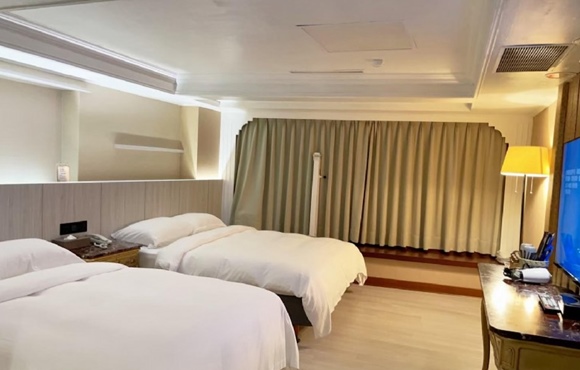 Family Room
Double Bed (2 Double Bed)
Breakfast Buffet / Afternoon Tea

LCD TV / Satellite channel / Free Wifi / Hot spring tub / Toiletries & Hair dryer / Bottled water & Tea bag / Kettle / AC / Mini-fridge
※ 10% service fee and tax required
※ TWD 800 for additional guest (Holidays excluded)
※ Room rate may change without prior notice
※ The days of holiday is defined by the hotel